Flying Is Affordable And Within Your Reach!
Where to Purchase
Buy Paperback from Amazon: (Click Here) $10.99
Buy Kindle version from Amazon: (Click Here) $8.99
Buy eBook from Smashwords : $8.99
Note: iPad / iPhone users can buy the book through the FREE iBooks APP from Apple using your device but not through iTunes on your computer. Search on the book title. Coupon Code? use the Smashwords link above.
Back Cover
Information for Pilots
The new book from CFI/CTT Timothy O'Connor aims to not only bring more candidates into aviation but more importantly to give these students the knowledge and tools they need to beat the odds and successfully become a certified pilot. Entering a student pilot program can seem daunting, and without a good guide many people never get past an introductory ride. You Can Afford To Be A Pilot gives students the knowledge and power to break down the most common barriers to completing a pilot certificate including expense, poor instructors, lack of procedural support and more.

Unlike any other book or publication, You Can Afford to be a Pilot takes the reader on a complete tour of the pilot training and certification process from the perspectives of the instructor, examiner and student from the point of initial interest through becoming a fully certified pilot.
This new book also aims to open the door to flight for those who thought they could not afford to fly. The fact is flying can be done by people of middle-class means and this book is a convincing guide to make the dream of flight attainable.
The Book Author Recommends: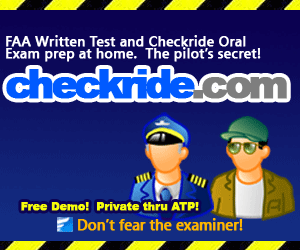 Formats and Audience
Formats Available From Smashwords:
Online Reading (HTML)
Online Reading (JavaScript)
Kindle (.mobi)
Epub (iPod, iPad, iPhone, open industry format, good for Stanza reader, others)
PDF (good for highly formatted books, or for home printing)
LRF (for Sony Reader)
Palm Doc (PDB) (for Palm reading devices)
Note: If you are a reviewer and received a coupon from the publisher for the e-book version use the SmashWords website to redeem your coupon.
Press Release : Click HERE
The purpose of this book is not to teach ground school or flight training, but is intended to teach the reader how to shop for these services and, once purchased, how to keep them affordable, efficient and useful.

Learn about the new Sport Pilot Certificate license, Ultralights, Light Sport Aircraft, Experimental Aircraft, How to pass the FAA Exams, the steps involved in learning to fly, getting the best flying lessons, how to choose instructors ( a CFI ) and more on a budget.

Special sections on: Gyroplanes, Gyrocopters, Trikes, Fixed Wings, Powered Parachutes ( PPC ), Powered Paragliders ( PPG ), Ultralights, Light Sport Aircraft ( LSA ), Sport Pilot Lessons, Sport Pilot Checkride, Sport Pilot Oral Exam, Sport Pilot Knowledge Test ( Written Exam ), Purchasing and Choosing an aircraft and what to look for when buying a Light Sport used Aircraft such as an Airplane, Gyro, Trike, Fixedwing or PPC.

From initial interest through to Check Ride this book will be invaluable to the aspiring pilot including, reducing the cost of flying lessons, maintaining your aircraft, working with the pilot community, avoiding many costly pitfalls, how to cost effectively store and transport your aircraft, optimizing your flight lessons, evaluating your student pilot learning style, evaluating your flight instructor and how to deal with common flight training errors and problems.

Even current owners and pilots of E-LSA, S-LSA, Vintage Light Sport Aircraft, Ultralights, Trikes, Airplanes, Gyrocopters, Gyroplanes, Autogyros, and Experimental Rotorcraft and Fixed-Wings will find cost and time saving tips and tricks that will pay for this book many times over.


Contact the author: gyro.pilot@yahoo.com